Find How to Buy Cryptocurrency and Start Trading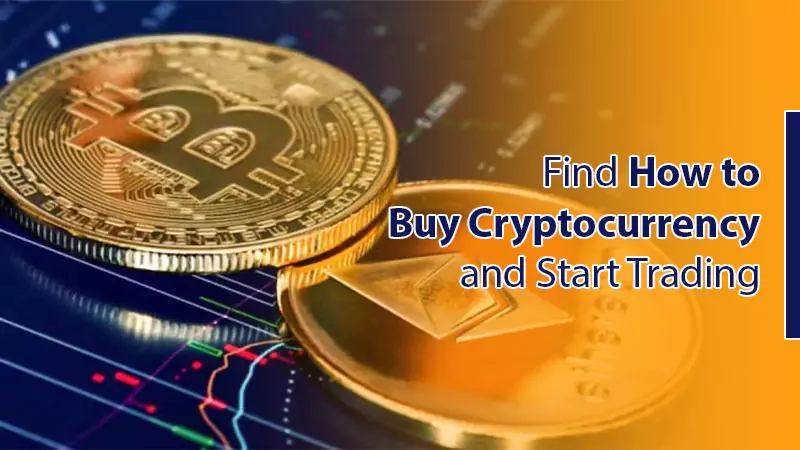 Crypto
Cryptocurrencies are digital forms of payment that you can transfer without needing any third party. They utilize peer-to-peer systems that make exchanging payments anywhere a lot easier. Did you know that the U.S. makes up close to a quarter of worldwide Bitcoin trading? People everywhere today are looking to purchase these digital assets. However, not everyone knows how to buy cryptocurrency correctly. Thankfully, the process is not so difficult. The value of these digital assets cannot be diluted by inflation. So they are very attractive for investment and trading purposes. In this post, you'll find out how to purchase them.
How to Buy Cryptocurrency in the Right Way
You can begin investing in cryptocurrencies by choosing a crypto exchange. Here are the critical few steps to follow.
1.   Choose a Cryptocurrency Exchange
Although you can choose either a dedicated crypto exchange or a traditional broker, the former offers more features. The cryptocurrency exchange is essentially the place you will purchase these digital assets.
This is a platform where cryptocurrencies are traded. If you are a first-time investor, it's normal to be confused by the complex interfaces of these exchanges. So, it's good to know the names of some good exchanges, such as:
No matter which exchange you choose, always consider the following factors:
The reputation of the exchange
Security offered
User interface
Fees
Types of cryptocurrencies available for purchase
2.   Sign Up to Open an Account
The next step to successfully buy cryptocurrency after you've decided on a broker is to open an account. This also requires identity verification to prevent security and meet regulatory requirements.
Many exchanges need a form of Know Your Customer or KYC verification. Depending on the platform you've chosen, you may be asked to submit a copy of your passport or driver's license.
3.   Connect the Account to Your Bank
Now that you have selected an exchange and created an account, you can fund it. To know how to buy crypto, you must ensure you deposit cash into your account. It is by linking it to your bank account or making payment through a debit or credit card.
You can also use Visa or Mastercard to purchase. Note that purchases via credit cards come with a lot of risks. That's why many exchanges don't support them. They have higher interest rates and make investors pay more cash advance fees.
Some good options that exchange platforms offer are A.C.H. transfers and wire transfers. These are not as risky as credit cards. The fees also differ per different exchanges. So, ensure that you know the fees of the platform you are using.
4.   Make the First Purchase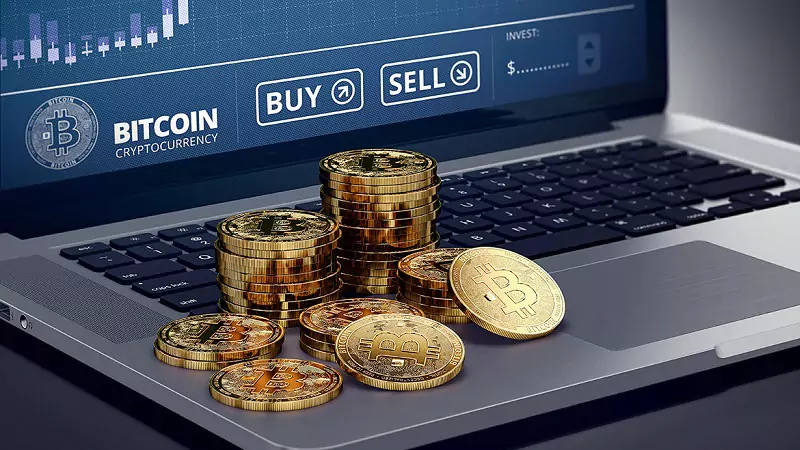 After depositing funds into your account, make the first purchase. Presently, there are over 100 cryptocurrencies available. If you have made up your mind to learn how to buy cryptocurrency in U.S.A., it would be a good option to identify different assets with their ticker symbols.
For instance, Bitcoin has the BTC ticker symbol, while Ethereum has the E.T.C. ticker symbol. Similarly, the ticker symbols of Tether, Binance Coin, Cardana, and Dogecoin are ETH, USDT, B.N.B., A.D.A., and DOGE, respectively.
From an exchange web platform, simply select 'Buy,' choose an order type, and enter the cryptocurrency amount you want to purchase. The process is the same to 'sell' orders.
Regarding transactions, you must select the right type of order, as it impacts the price at which it is executed. The three common order types that global exchanges use are:
Spot Trading – Here, users place 'buy' or 'sell' orders on the open market.
Margin Trading – Users can trade larger quantities by borrowing funds from others.
Futures Trading – Here, two parties consent to a particular price on any cryptocurrency at a specific future date.
5.   Choose a Method to Store Cryptocurrency
Hopefully, you have an answer to the question, how do you buy cryptocurrency from an exchange? But it's equally important to store it safely. The usual protection, such as the Federal Deposit Insurance Corp., does not safeguard crypto exchanges. So, they are very vulnerable to hacking or theft.
If you lose access to your account, you can lose millions of Bitcoin. So, having a safe storage place is critical. Cryptocurrency wallets are online software or physical device that safely store your cryptocurrency keys.
Some exchanges provide built-in wallet services, helping you store cryptocurrency directly via the platform. But if your exchange doesn't provide a wallet, consider a personal wallet service.
Generally, there are two options for wallet providers.
Hot Wallets – These are stored online, and users can access them on internet-connected devices. Since they utilize online software to safeguard your crypto keys, chances of theft are higher
Cold or Hardware Wallets – These aren't linked to the internet and are more secure for holding cryptocurrency. However, if you lose the key code associated with them, you cannot recover your cryptocurrency.
Also Read:- physical education
How to Buy Cryptocurrency in U.S.A. – Questions to Ask
Here are some critical questions financial experts suggest you should ask yourself before purchasing cryptocurrency.
1.   Why do You Want to Buy Cryptocurrency?
Starting with why you want to purchase crypto will help you learn about your goals and assess your situation. If you wish to buy crypto to make quick money, it's a bad idea. It's because cryptocurrency is still a high-risk investment. They are so because so much about them is still unknown. So, whether you see crypto as a potentially profitable investment or the rapid advances in Bitcoin technology, never solely trade in it to make easy money.
2.   Do You Have a High-Risk Tolerance?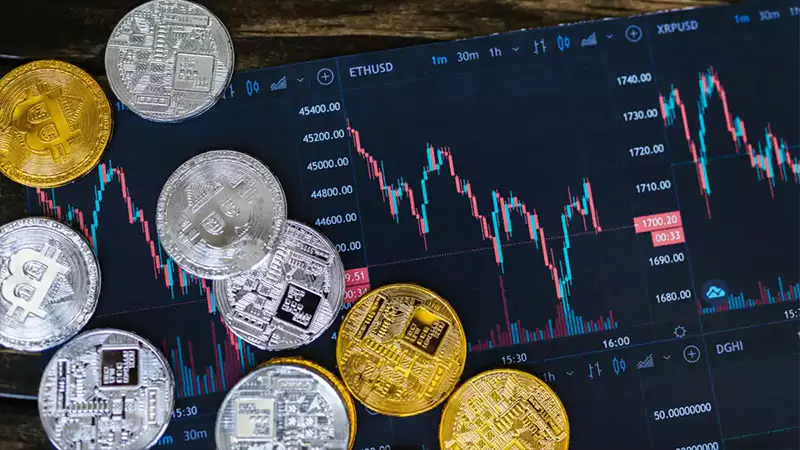 If the answer to this question is not affirmative, it would not be wise to trade in crypto. The worth of these digital assets fluctuates by the hour. In fact, you may find your crypto without value overnight!
Basically, when you learn how to buy cryptocurrency, you are essentially hoping that someone else will pay more than you did. It is easy to lose it all very quickly.
3.   How do You Decide to Buy Cryptocurrency?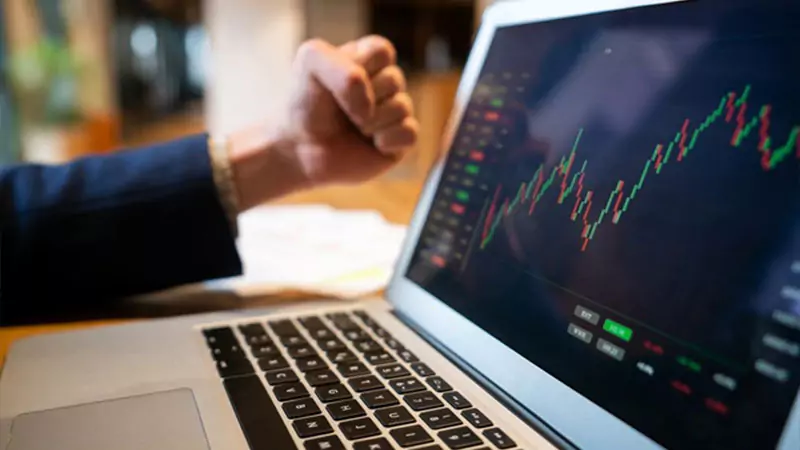 It is best to research well before deciding to buy crypto. Many crypto exchanges are unregulated. So, you must analyze the security and insurance different exchanges provide. Even popular exchanges like Robinhood lack the feature to move crypto to a digital wallet. This minimizes the investor's control over their assets. So it would be wise to research well about where and how to buy crypto.
4.   Which Cryptocurrencies Would You Purchase?
Indeed Bitcoin was and is the most popular. However, there are over a thousand different cryptocurrencies today. Research well and put your money into digital assets by considering aspects concerning technology or mission.
It's no joke that there are 4000 blockchain-based currencies available. You should thus analyze them well before purchasing them.
The Bottom Line
Cryptocurrencies are very volatile. You essentially speculate rather than invest. These points will help you immensely in learning how to buy cryptocurrency. Use them to purchase these digital assets wisely. You can connect with a cryptocurrency expert if you want to know more about the purchase process.